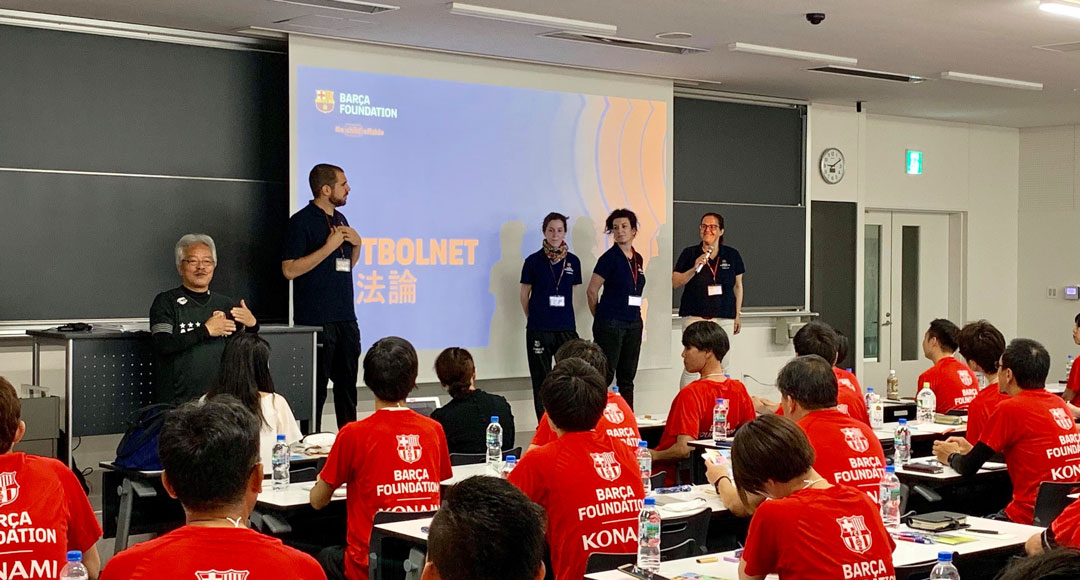 Joint Project with Barça Foundation
Since 2019 JIFF has been running the series of the "FutbolNet" coaching seminars jointly with the Barça Foundation established by FC Barcelona of the Spanish La Liga with the purpose that they give support to vulnerable children and young people through sport and education on values, with the aim of contributing to a more inclusive and egalitarian society.
During the project, we work as a coordinator with stakegholders in Japan for the foundation. We invite lecturers with the special methodology with the aim to increase the number of people who can learn diverse values through sport and contribute to realization of an inclusive society, as well as to improve a playing environment for persons with disabilities by enhancing the coaching skills of the participants.
Related information