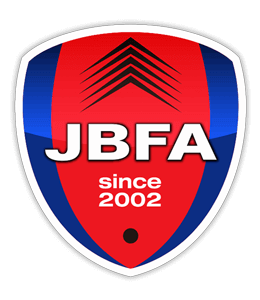 Blind Football / Partially-Sighted Football
Japan Blind Football Association (JBFA)
What's blind football?
Football for the blind and football for the partially-sighted
Blind football is 5-a-side football played with a blindfold, using a ball which make sounds when it rolls and verbal communication. The pitch is the same size as a futsal court, 20m by 40m, with a one-meter-high sideboards on each sideline. There are some special regulations that the guide standing behind the goal communicates with field players, players need to say "Voy!" when going towards an opponent with the ball, and so forth.Patially-sighted Football, on the other hand, is a variation of futsal for partially sighted people. The rules are almost same as those of the FIFA Futsal Laws of the Game. As there are different types of visual impairment, such as blurring, chipping and smudging, which combine to create a wide range of visual impairment conditions, the players need to play on such conditions.
International governing body:
What are the rules?
Blind football (B1)
Team members
5 plus 2 staff (A coach and a guide)
Game duration
40 minutes (Two halves of 20 minutes, playing time)
Players
FP: B1 (For competitions in Japan, B2, B3 and fully-sighted players may be allowed)
GK: B2, B3 and fully-sighted players
Classifications
B1: Visual acuity is less than 0.0025 (LogMAR 2.60).
Other rules
●Support by sighted people
・A goalkeeper must be a sighted or partially-sighted and the 4 field players must wear blindfolds.
・A sighted guide standing behind the goal communicates where the goal is (distance, angle, etc.) to the players.
・If they say "8, 45, shoot!", it means "(distance) 8m, (angle) 45 degrees, shoot (now)!"
●Special ball with sound system
・The ball is specially designed to make a sounds when it rolls, so that players can hear the sounds and other players' voices around them as they aim for the goal. There is a waist-high sideboards on the sidelines.
●"Voy" ("Go" in Spanish)
・When a defense player goes towards an opponent with the ball, they must shout "Voy" to indicate their position.
Partially-sighted football (B2 and B3)
Game duration
40 minutes (Two halves of 20 minutes)
Players
FP: B2 and B3 (For competitions in Japan, B2, B3 and fully-sighted players may be allowed)
GK: B2, B3 and fully-sighted players
Classifications
B2: From ability to recognize the shape of a hand to a visual acuity of 2/60 and/or visual field of less than 5 degrees
B3: From visual acuity above 2/60 to visual acuity of 6/60 and/or visual field of more than 5 degrees and less than 20 degrees
● At least 2 B2 players for each team shall play on the pitch all the time of a game
● B3 players shall wear red armbands on their right arm
Contact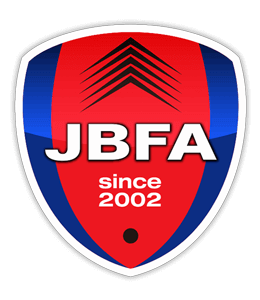 Japan Blind Football Association (JBFA)