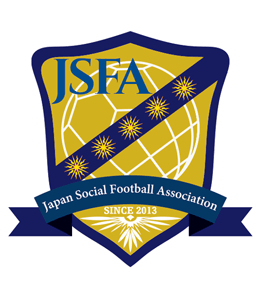 Football for people with mental health problems
Japan Social Football Association (JSFA)
What's football for people with mental health problems?
Futsal for people having mental health problems
Compared to the other disability sports, the level of participation of people with mental health problems in sports is extremely low. The range of such activities is also limited to sport recreation. Given some people may lose their self-confidence and self-efficacy when they get mentally ill, Japan Social Football Association has been established with the purpose that, through football, we would create a good ecosystem where players can obtain self-efficacy and become a role model for others.The name of "social football" is derived from the Italian word "calciosociale" which is a type of a disability sport played in Italy. It is movement of football which aims to achieve social solidarity beyond all kinds of the differences such as age, gender, race, wealth disparity, family background – and with and without disabilities. We have met the sport at the first international tour of a Japanese futsal team of people with mental health problems and have got so impressive that we named our association after it. At present, it's being spreading across Japan as a new type of futsal with some modifications on the rules.
International governing body:
What are the rules?
Team members
5
*In Japan, at most 6 if a team include a female player(s)
Game duration
Depends on each competition
Pitch size
Depends on each competition
Other rules
The FIFA Futsal Laws of the Game generally apply to it in the same way with some modifications regarding the number of players, the gender-mixed rule and the pitch size etc.
Players
ⅰ) A person who can play in a sportsmanlike way and fulfill all of the following conditions
ⅱ) That they are undergoing continuous treatment at a medical institution for mental illness/mental disability
ⅲ) That they fall under, but not limited to, F2 or F3 of "ICD-10 Mental and Behavioral Disorders" published by the WHO
ⅳ) That they are 13 years old or older as of April 1 of each year and can present either of the following items:
a) One who have been issued a Mental Disability Certificate pursuant to the provisions of Article 45 of the Act on Mental Health and Welfare for the Mentally Disabled (Act No. 123 of 1950)
b) One who use the System of Medical Payment for Services and Supports for people with Disabilities under the Services and Supports for people with Disabilities Act
c) One who have been seeing a psychiatrist on an ongoing basis and can obtain a hospital visit certificate from their attending doctor
Contact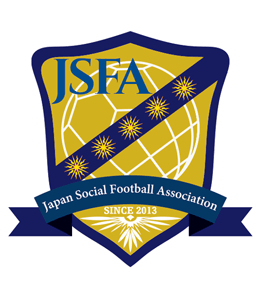 Japan Social Football Association (JSFA)
Email
info@jsfa-official.jp